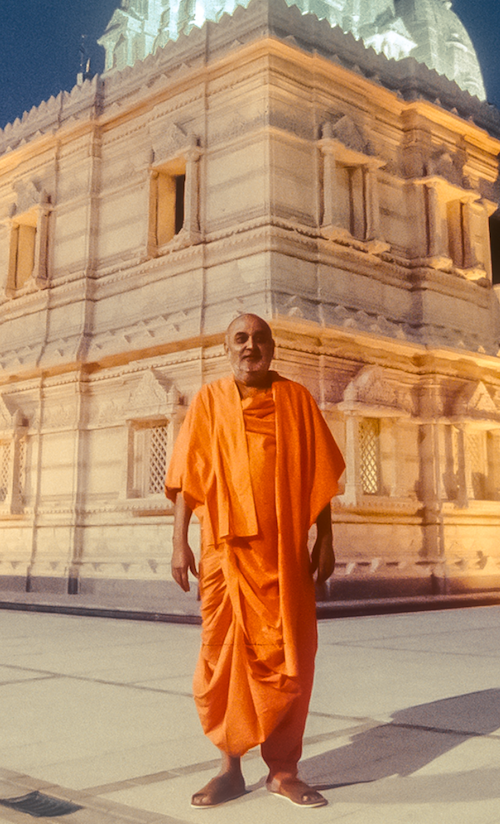 FAQ
FAQ
1
Where can I watch 'The First of its Kind'?
2
When can I watch 'The First of its Kind'?
All episodes – except 11 and 14 – will be streamed once a week on a Wednesday evening, starting from 22 December 2021.

Please see here for the exact time each episode will start streaming in your time zone.

Episode 11 and Episode 14 will be streamed on a Sunday and may also be hosted at your local mandir as a special satsang sabha. (Further details to follow.)
3
How can I watch 'The First of its Kind'?
To optimise your viewing experience of the series, we highly recommend that you watch them as a family on a television or large monitor rather than a laptop, tablet or phone.

Viewers can watch the series on a television in the following ways.

If you have a smart TV:

Open an internet browser on your smart TV and visit www.thefirstofitskind.org
Visit www.thefirstofitskind.org on your phone, play the webcast, and then cast it to your TV
Open the YouTube application on your TV. Then go to the BAPS UK & Europe YouTube channel where you will see the episode stream.
If you don't have a smart TV:
Visit www.thefirstofitskind.org on your laptop and connect the laptop to your TV using a suitable cable.
We encourage all viewers to log on to the stream 5 minutes before the designated start time.
To receive a reminder for each episode, please be sure to join the dedicated Telegram group by clicking
here
.
4
What if I miss the Wednesday webcast?
Each episode will be available for on-demand viewing on BAPSChannel, the global BAPS YouTube channel, soon after the final live stream. However, we encourage all devotees to watch the Wednesday webcasts to make this a unified experience of guru-bhakti for the entire international BAPS family.
5
Who has made 'The First of its Kind'?
This entire series has been a devotional effort by the volunteers of BAPS Swaminarayan Sanstha as a humble tribute to His Holiness Pramukh Swami Maharaj on the occasion of his centennial birth anniversary.
6
How long has it taken to make 'The First of its Kind'?
The first meeting for producing this series took place in May 2019. So it has been two and a half years of voluntary service from an international team, inspired by His Holiness Pramukh Swami Maharaj and His Holiness Mahant Swami Maharaj.
7
How can I support this endeavour?
To make a general donation to support this inspiring and historic effort of documenting London Mandir's fascinating history, devotees and well-wishers can sponsor an individual episode for £1,001. Click here to donate.

If you would like to sponsor more episodes and for other sponsorship opportunities, please contact us by emailing donate@thefirstofitskind.org.

To make a general donation of any amount, please click here.

If you would like to support the mandir-building legacy of His Holiness Pramukh Swami Maharaj, you can contribute to an upcoming mandir in your region. Please click here for more details.
8
Are there any marketing opportunities?
Yes. Please get in touch by emailing us on info@thefirstofitskind.org for specific marketing opportunities during our worldwide stream for you and your business.