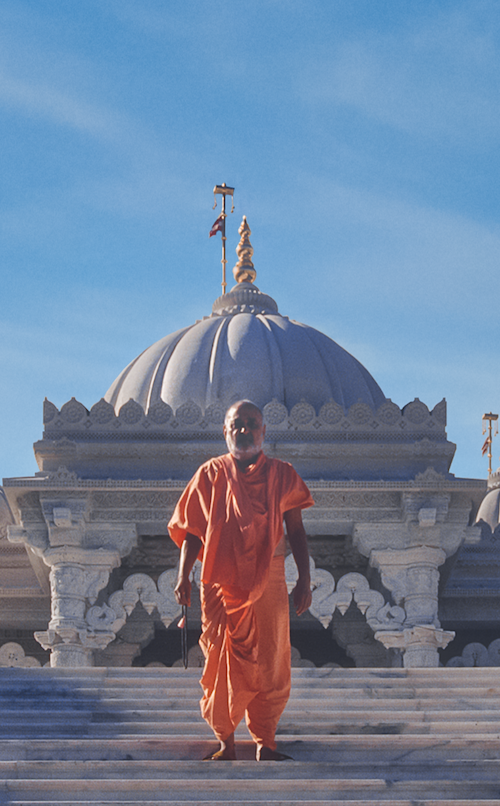 TESTIMONIALS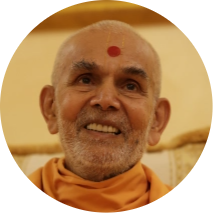 "This awe-inspiring documentary will bring us face to face with Pramukh Swami Maharaj."
HIS HOLINESS MAHANT SWAMI MAHARAJ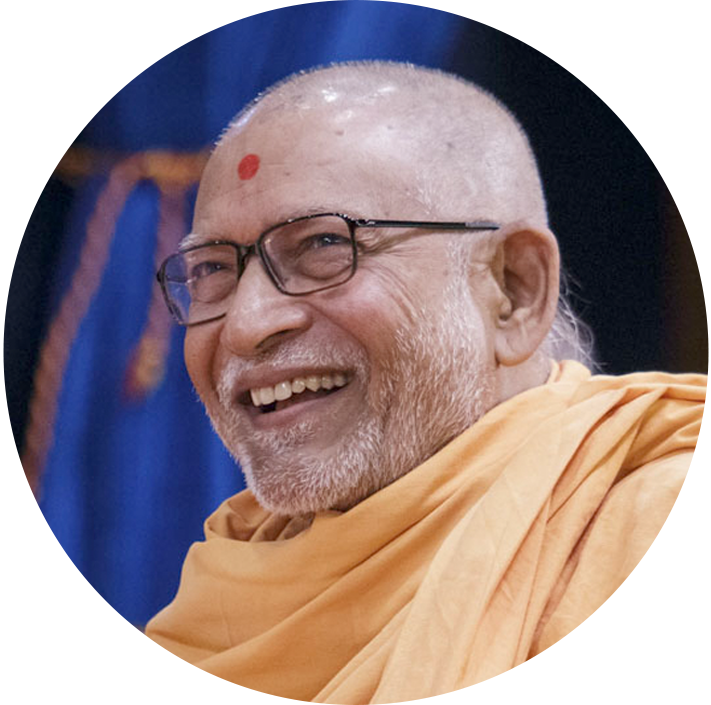 "a moving tribute to the life and mandir-building legacy of Pramukh Swami Maharaj"
SADGURU PUJYA BHAKTIPRIYADAS ('KOTHARI') SWAMI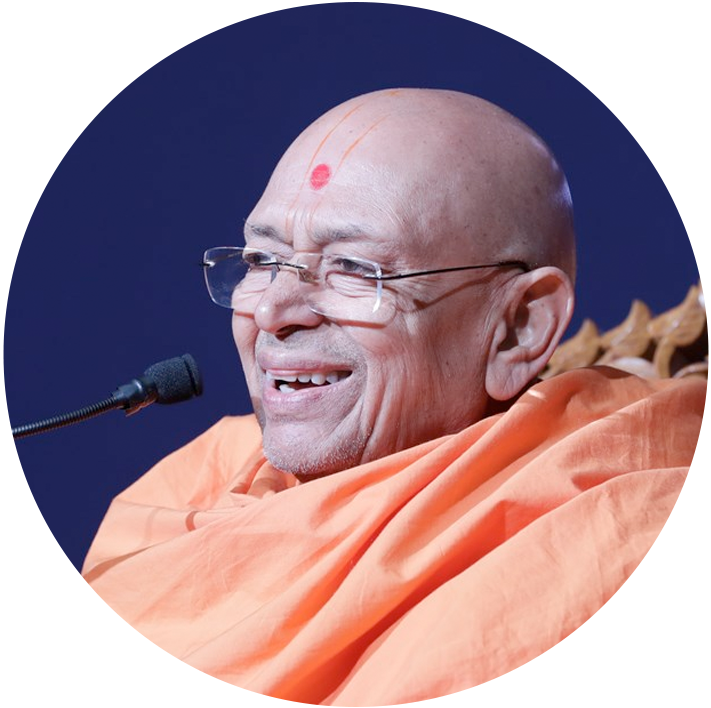 "not just for London, but the whole world"
SADGURU PUJYA TYAGVALLABHDAS SWAMI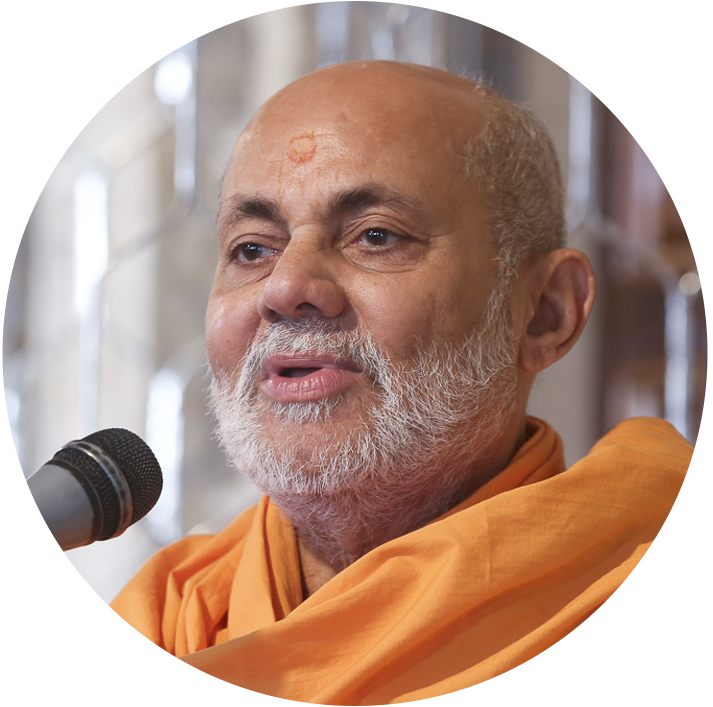 "history in cinematic form"
SADGURU PUJYA VIVEKSAGARDAS SWAMI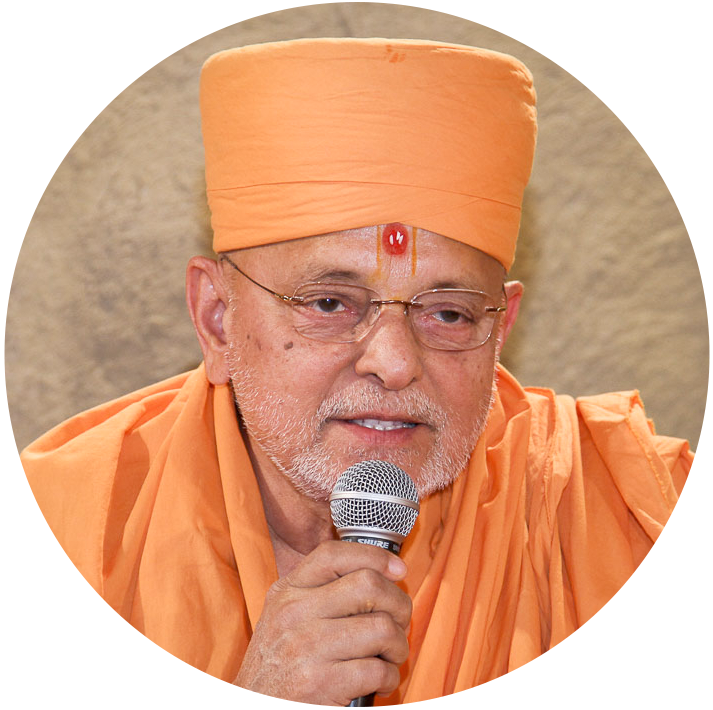 "future generations will attest that this is truly incredible"
SADGURU PUJYA ISHWARCHARANDAS SWAMI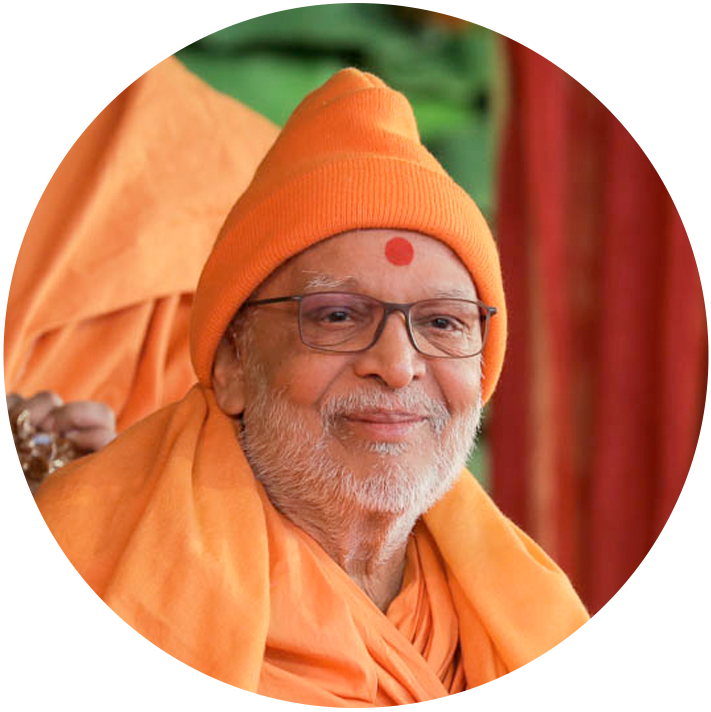 "feels new and fresh each time you watch it"
SADGURU PUJYA GHANSHYAMCHARANDAS SWAMI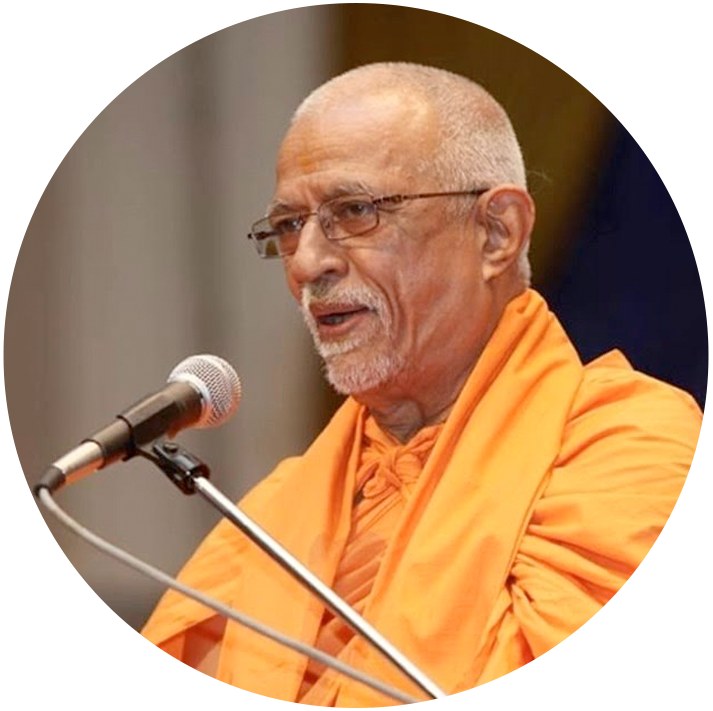 "will consolidate that Pramukh Swami Maharaj was not of this world"
SADGURU PUJYA SWAYAMPRAKASHDAS ('DOCTOR') SWAMI
Amazing - so many wonderful memories. And a whole new perspective on what it takes to fulfill the wishes of one's guru
SNEHA PATEL (PLYMOUTH, UNITED KINGDOM)
I was personally in touch with Bapa since 1984 and I thought I knew a lot about him. Yesterday, the incident at Piplana in 1972, where he talks about shikharbaddha mandir in London, opened my eyes to Bapa's guru-bhakti and shraddha. Looking forward to all future episodes... it will take the rest of my life understanding Bapa and yet it will not be enough!!!
KIRAN WADHWANA (NEW DELHI, INDIA)
I have never had the privilege of visiting London Mandir; I have just known that it is beautiful from anecdotes of other people. After watching this first episode, I am totally in awe about how this Mandir came into being. The faith that Pramukh Swami Maharaj had in Bhagwan Swaminarayan and his gurus, and his desire to fulfill Yogiji Maharaj's sankalp is inspiring. I would like to thank BAPS UK and the whole production team for the creation of this beautiful documentary series. I am looking forward to watching the rest of the series.
NIMISHA BHOOLA (JOHANNESBURG, SOUTH AFRICA)
This was the greatest documentary I've ever seen...it really brought out Pramukh Swami Maharaj's guru-bhakti through the making of London Mandir!
DEV PAREKH (PISCATAWAY, USA)
Time stood still for the whole episode. Blew my mind!
HITESH PATEL (SAVANNAH, USA)
This series is literally the 'First of its kind'...Watching it literally takes us to the era of 1970 with Yogiji Maharaj where it feels like we are actually there witnessing each and every moment.
HEMANG MISTRY (AHMEDABAD, INDIA)
No words to express the gratitude for bringing such an unknown history into the mainstream! Viewing the episode, we get the feeling of gratitude to Bapa for fostering the eternal Hindu tradition in a land like Great Britain.
SREEDEV NAIR (KOCHI, INDIA)
Pramukh Swami Maharaj once said: 'I will be always with you.' This was felt throughout the viewing and has always been felt beyond.
RAJESH PATEL (JACKSONVILLE, USA)
Absolutely inspired! I have understood why so many people love and respect Bapa. I am drawn closer to Bapa and satsang. Absolutely unbelievable to see what length Bapa had gone to fulfill his guru's wish and continue the journey West that Bhagwan Swaminarayan had mentioned as a child in Chhapaiya.
SNEHAL PATEL (BATON ROUGE, LA)
History will ask the question: Did a person like Param Pujya Pramukh Swami Maharaj ever walk the earth?
BIPIN POPAT (RUSHDEN, UNITED KINGDOM)
These episodes are just extraordinary and divine. There was not a single moment that I looked away from the screen. It was as if I was transported back to those days and was able to see Swamishri's amazing jivan. I am so humbled, blessed and thankful to have the opportunity to watch these episodes. They are truly eye opening!
POOJA PATEL (DETROIT, USA)
This documentary is intensifying my love and respect for Pramukh Swami Maharaj. Also, the documentary is firmly instilling an intense, indelible affection for Neasden Mandir. For the first time ever, I am seeing Pramukh Swami Maharaj's candidness, his personality traits, his vision, his influence, and his simplicity along with his innate divinity. I feel privileged to see this documentary.
DEVANSH JOSHI (LONDON, CANADA)
You really have to pinch yourself to ask: 'Did this really happen?'
BIPIN POPAT (RUSHDEN, UNITED KINGDOM)
Amazing! This gives a whole different perspective on Pramukh Swami Maharaj and his level of management and bringing everyone together
SNEHA PATEL (PLYMOUTH, UNITED KINGDOM)
Listening to the prasangs of devotees brings tears to the eyes....so much Bapa does for our all-round wellbeing. Mahant Swami Maharaj's heartfelt 'thank you' makes us realise how much Maharaj and Swami acknowledge their devotees.
PATEL FALGUNI (NAKURU, KENYA)
The episode was brilliant (as the others have been); it will make me see many aspects of the Mandir in a different light when I visit. We also had an excellent goshthi on this episode in our ghar sabha - there is so much that comes out of this episode. Thank you.
TUSHAR SHAH (CAMBRIDGE, UNITED KINGDOM)
All the episodes are so so good. There are no words to describe
VEENABEN CHAWDA (NAIROBI, KENYA)
Despite witnessing all the events in person, I am now realising the vastness of the whole experience. I value each and every minute [that is] a part of our history. These documentaries are presented in such a professional manner that they would serve a class for project management.
SAPNA PATEL (SOUTHLAKE, USA)
Bapa's love and connection with his beloved devotees is so evident in this episode....and then there is that time when both Bapa and Mahant Swami lift C.M. kaka's bier....so heart touching!
FALGUNI PATEL (NAKURU, KENYA)
I was not in this country when Neasden Mandir was first open but when watching it, I felt as if I was there and as if it was happening now
A PATEL (LEICESTER, UNITED KINGDOM)
The 11th episode of The First of it's Kind was no different to the entire series so far which left one and all speechless! Absorbed in Divinity! In-person screening at the mandir was attended by hundreds of devotees and well wishers. But for the entirety of the programme, each one of us felt as if we were in a different realm! ...Almost every other person sitting around me was in tears! Tears of gratefulness! Of the divinity experienced! Of the peace that was so real and penetrating! Divine and surreal experience that one would we not witness often... Thank you to the volunteers for their efforts in compiling and presenting a history which makes the series itself just like London Mandir and it's creator - The First of Its Kind!!!
PRAFUL JETHWA (SYDNEY, AUSTRALIA)
VISION FULFILLED indeed. 20 August 1995, I was not even born but today I lived that historic day.
RUT PATEL (CHICAGO, USA)
Jai Swaminarayan. I am very overwhelmed and feel nostalgic after watching the pratishtha of London Mandir in 1995. I can truly feel that I am present there, as if I was a part of the project in my previous birth. Each & every aspect of this documentary is as perfect as the London Mandir itself. If Pramukh Swami Maharaj watched this documentary, he would be as happy as the day of the opening of the Mandir, back in 1995. A big thanks to all the santos and volunteers involved to craft this documentary so beautifully. I feel blessed, and more devoted to Maharaj & Swami because of this. The First of its Kind is the best possible tribute to Pramukh Swami Maharaj on the occasion of his centennial celebrations.
PREM RAVAL (MUMBAI, INDIA)
Adhbhut, adbhut adbhut! Pramukh Swami Maharaj adbhut! Motā purushnā sankalpo tathā vachano adbhut! Ane e sankalponi purti thayeli gāthāvo adbhut! Mahā āshcharyakāri chhe ā pratham episode. Swami Bapani gurubhakti, sankalp-shakti, prerak-shakti, visionary jevā anant guno ubhri āve chhe ā pratham episode mā ja!
MAYUR LIMBACHIYA (IDAR, INDIA)
Pahelā jyāre London Mandirni kai pan vāt pravachanmā sāmbhaltā tyāre evu lāgtu ke videshni dharti par Bapa ni dayāthi adbhut kām thai gayu. Pan eni pacchalno mahimā, tyāg, samarpan, haribhaktoni nishtā, Bapa ne rāji karvāno ishak – ā badhu jyāre joiye, tyāre hraday mā thi antarnād āve ke Satpurush fakta mandiro ja nathi rachtā, pan sāthe sāthe pratyek haribhaktanā hraday mā āntar-mandir ni pan rachnā kare chhe. Ane jo koi vadhu hraday sparshi vāt lāgi hoi, to e hati ke, tevo antaryāmi hova chhatā, sāmānya jiv sāthe ātlā saralpane varti shake chhe. Dilthi ābhār ke ā prakārni documentary banāvi, jenāthi satpurush vishe vadhune vadhu dradh priti thashe.
ISHITA DOBARIYA (SURAT, INDIA)
Alabhya lābh malyo ā episode ma. Swami Bapanu potanā haribhakto māteno sneh, ane haribhaktonu samarpan, je fakta bookmā ja vānchvā male. Feel very fortunate to be part of this history and BAPS sanstha!
PRITI DEPALA (BARNET, UNITED KINGDOM)
Khub ja saras! Swamino mahimā samajvā māte uttam pathdarshak māhiti.
HEENA PARMAR (GONDAL, INDIA)
The First of its Kind no first episode jovāthi, Yogi Bapa ane Swami Bapani sāthe ja vicharan kartā hoiye, āvi anubhuti thai. Ātli saras documentary London Mandir tarafthi banāvi ane darekne kaik alag-alag anubhuti karavi, e badal khub khub aabhar. Thank you
HARI KHADELA (SURAT, INDIA)
Khub sundar! Adbhut! Khub prernā-dāyak! Pramukh Swami Maharajnā kāryane pratyaksh mānvāno moko ā filmthi prāpta thāy chhe.
CHIRAG SONI (SURENDRANAGAR, INDIA)
Bahu ja majā āvi! Yogi Bapani atyant nirdosh vāni, Param Pujya Mahant Swami Maharaje London mandal pratye lakhelo patra tevoshrinā ja komal avāje sambhali gadgad thai javāyu.
SUMIT RANPARICHAYA (SURAT, INDIA)
Swamishrino adbhut mahimā vadhu samjāyo. Temne malelu vishvakarmanu birud ketli hade sārthak chhe, teno anubhav thayo. Kharekhar khub ja adbhut!
HEENA PARMAR (GONDAL, INDIA)
Swami Bapa e je karya karyu, te sāmānya manushya nā kari shake ane Swami Bapa e je potānā gurune rāji karvā karyu chhe. Te anya koi nā kari shake! Tevo gurubhaktinā ādarsh chhe, tevonā darek karyamā bas, ek ja vichār ke gurune rāji karvā, guruni marji mujab ja karvu.
ARCHANA VACHHANI (SURAT, INDIA)
Adbhut, avarnaniya anubhuti! Param Pujya Mahant Swami Maharaj je vāt āpane varamvār dradhāve chhe ke badhāj haribhakto divya chhe, eni anubhuti ā episodethi thai chhe, karanke darek darek haribhaktanu Maharaj Swami sāthe kevu āgvu jodān chhe, enā darshan thayā chhe.
BHAVESH PATEL (TAMPA, USA)
London Mandir māte haribhaktonu samarpan ek pachhi ek āvtā prakaranomā spasht anubhavāy chhe. Ethi vishesh Swami Bapa e haribhakto mate potānu sarvasva krushnārpan kari rākhel. Ethi vishesh Swami Bapa kevā nispruhi chhe, pan jyāre haribhaktoni vāt āve tyāre emnu hraday lāgniono kevo māhāsāgar thai jāy chhe enā anerā darshan ā prakaranmā thāy chhe.
VISHALKUMAR PATEL (ALTOONA, PA)
Jay Swaminarayan. Ā documentary joyā pachhi Swami Bapano vishesh mahimā mane samjāyo ane Swami Bapanā guno pan jānvā malya.
ARCHANA VACHHANI (SURAT, INDIA)
What an amazing documentary! Never having had a chance to personally meet Pramukh Swami Maharaj or have interactions with him, this documentary made me experience how it was like to be with him and experience his divinity. Great, great job done, really appreciate the time volunteers took to make this documentary. Really amazing!
HARIKRISHNA PATEL (TAMPA, USA)
While watching I was laughing cheerfully, but also had tears in my eyes and goosebumps, all at the same time. Feels like I am sitting with Swamishri.
MILAN SANGANI (CANBERRA, AUSTRALIA)
This reminds me of a compilation of a 'granth' - a scriputure which materialised in the presence of Pramukh Swami Maharaj. During the era of Shastriji Maharaj, the mode of communication was by letter writing which was widely used by using postcards. These letters and postcards were collected and saved by Pramukh Swami Maharaj, and from that collection, the Likhitan Shastri Yagnapurushdas granth is compiled. Similarly, we are witnessing the birth of a multimedia electronic granth called 'The First of its Kind'. Thank you Pramukh Swami Maharaj for inspiring and blessing this to materialise. Pramukh Swami Maharaj Shatabdi Mahotsav ni Jai!
KANESH PATEL (LONDON, UNITED KINGDOM)
This episode was really special to me as an engineer and a project manager in my career. Bapa's ability to fuse Indian architectural design with British infrastructure laws was really amazing to see. Currently, I see massive and complex programmes struggling to achieve success despite teams having access to a wide variety of resources and funds. The way Bapa was able to bring people together into effective teams, how he was able to understand the requirements and engineering detail for the project and how he innovated, is something every project manager and engineer should look at. I've presented about his management style before during an assessment centre for my current job. However, this episode was still inspiring for me, especially with the scenes that haven't been seen before. In this episode, it had the perfect blend of showing Bapa's skills, the challenges that were to be faced, the design decisions made and the history behind the whole project. This truly feels like a very professional documentary. So far, the way the documentary has been presented is informative and entertaining. Not only does it feel professional, but there have been certain editing and filming styles that really adds more value to the episodes. There are times where I feel like other professional studios should take a cue from this documentary when it comes to the presentation style and cinematography. There is something about it that makes you feel nostalgic despite the fact I was never there in the first place. Finally, the documentary series so far really makes me wish that I can use my skillset that I currently use in my career, which I have learnt and have been inspired from Swami Bapa, for a project like this in the future."
DHARMESH PATEL (LONDON, UNITED KINGDOM)
What an episode!!!!! Teary eye's throughout.... Bapa, we will never be able to repay our debts...so much love and care. Bapa - our life would have been like vacuum without you guiding us at each step of our life. I am so blessed to have you. You have listened to us tirelessly and listening us today through Mahant Swami Maharaj and continue to guide us. Thank you Swami Bapa for everything Thank you to all for putting together such an amazing documentary...I will watch it again and again....
AMIT PATEL (DUBLIN, IRELAND)